Some words about our numbers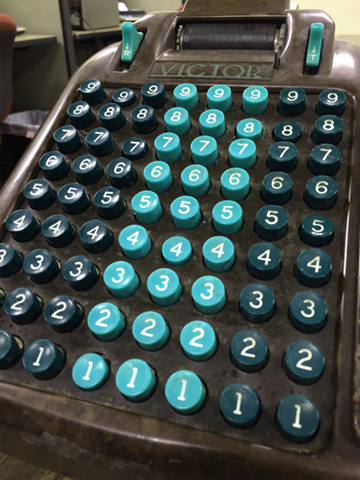 Every one of our staff members is absolutely dedicated to helping you achieve financial success.
Our firm, based in Westerville, Ohio, has been providing vital accounting and tax services to individuals and small businesses for more than 20 years.
Nichols & Company CPAs serves thousands of clients in more than 10 Central Ohio counties and almost 20 other states.
"Gwen Nichols & her staff at Nichols & Company maintain a high standard of professionalism in every aspect of accounting. This TEAM is consistent in all that they provide and in the manner in which they provide it. We have been a client for 10 years, and I can easily say this has been hands-down one of the best partnerships that we have been blessed with in our history of doing business in central Ohio."
"Prompt, professional accountants. I have been a client for over 20 years and have not had one issue or complaint. Great job."
"At least 15 years in, from multiple states, from Germany, from Afghanistan…best service, fastest service, always accurate. The best!"
"Very professional and wonderful, helpful people."
"Our company switched over to Nichols & Company last year and we could not be happier. We wish we would've made the switch a decade ago. Fantastic customer service. Gwen, Brea and the Nichols team are so friendly, helpful and knowledgeable, and the service that they offer is professional and first class. Cannot say enough good things about Nichols & Company. Highly recommend!"
"I have been a client of Nichols & Company CPAs for several years and highly recommend their services. Their tax preparation process is very efficient and timely. I especially appreciate the accuracy, consultation and tax planning. I believe they always put their clients' best interests as the highest priority. They have great customer service and I have found their fees to be reasonable. I plan to continue to use them for many years."
"Very competent, knowledgeable, expedient, accessible, and attentive to customer's concerns – all at a fair price. I highly recommend them."
"This CPA practice brings professionalism and caring together. I've been a client 40+ years and have appreciated the time that Gwen and her team take with and for the client's process:  our understanding, our clarity and our financial fears. Taxes of course are a specialty, and they handle them efficiently and effectively while providing their clients with kindness and reassurance. When ready to choose a CPA firm, I highly recommend Nichols & Co."
"Attentive, friendly and timely."
"Great company, knowledgeable and easy to work with."