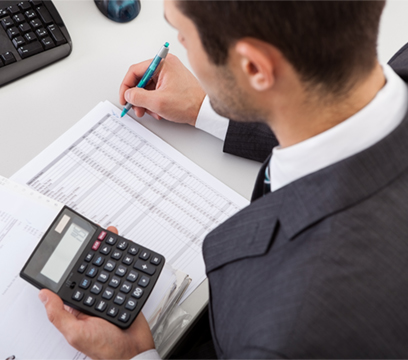 We value our role as your trusted partner who knows our business and deeply respects yours. We'll help you manage the details so you are positioned for financial success.
Tax Planning & Preparation

Life happens between tax days from one year to the next. When you experience changes to your income, we are here year round to advise you. Our goal is to minimize your personal and business tax liability.
Strategic Business Consulting



Every business needs a strategic partner who's got your back. At Nichols & Company, we will help you build a comprehensive suite of services beyond the annual tax engagement. We help drive profitability for our business clients with management and back-office support like cash flow analysis, compensation planning, bookkeeping and payroll advisory, and QuickBooks® training and support.
Personal Finance Advising
The complexity of individual personal finances extends well beyond annual tax preparation, so our service does, too.  We partner with your attorney and financial advisor for long-term tax wealth planning to minimize your tax liability at all stages of life.
Accounting for Life

Whether or not you work hard for your money, we can help make sure your money works hard for you. We offer advisory services to review your personal balance sheet, introduce you to creative estate planning strategies, and even work through basic budgeting to help you meet your goals.
Accounting for Value
Value is more than just dollars and cents. We recognize that every client is unique, and our value is our promise to put each client's needs at the center of all we do.
Accounting for Security
Safeguarding your personal information is of the utmost importance to us, and we encourage our clients to always use caution.
Identity Theft: Email is not a secure way to exchange information and could put you at risk. Call us to share sensitive information, or mail or drop-off your documents. We use ShareFile to encrypt the files we exchange with you.
Phishing:  Avoid opening unexpected emails or clicking on web links claiming to be from the IRS or anyone at Nichols & Company.
Phone Scams: Neither the IRS nor Nichols & Company will unexpectedly call you and ask for your personal information.